MOSCOW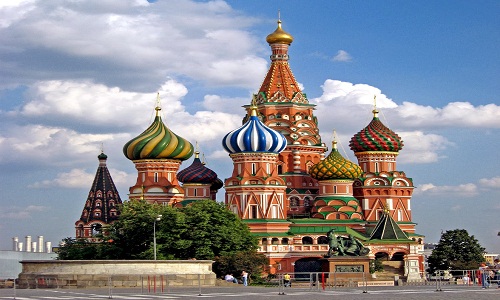 Moscow is also home to some the best museums, galleries and cultural institutions in the world, so make sure not to miss the Bolshoi Theater's world-class performances, the Tretyakov Gallery – a true celebration of Russian fine art; or the Pushkin Fine Arts Museum – one of the planet's greatest and most prestigious galleries of European art.
Also of great interest are the city's house museums where you can learn about Russia's fantastic literary heritage, such as the Pushkin Memorial Museum, the Tolstoy House Museum , the Dostoevsky House Museum, the Mayakovsky Museum or the small but utterly enchanting Gogol Memorial Rooms.
Nightlife, shopping and dining are all first-class in Moscow, the city boasting an impressive variety of bars, clubs, restaurants and fashion stores.
ST. PETERSBURG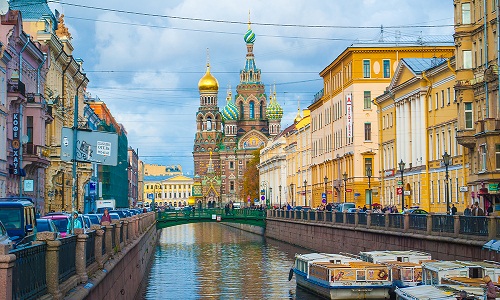 Often regarded as Russia's most European and forward-looking city, St. Petersburg makes for a wonderful travel destination, especially for history and culture lovers. More than 2000 libraries, 220 museums and 80 theatres make up the city's well-established cultural landscape, while edgy art galleries, bohemian cafes, boisterous underground clubs and cool hostels with minimalist Scandinavian interiors show off St. Petersburg's innovative side.
The UNESCO-listed historic centre with its fascinating network of canals and eye-catching Baroque and Neoclassical architectural styles is certainly a must for everyone visiting the former capital of Russia. So are the city's greatest museums – the fabulous Hermitage and the Russian Museum; or the bustling Nevsky Prospekt – St. Petersburg's main avenue and its premier destination for shopping, dining and nightlife.
PSKOV & PECHORY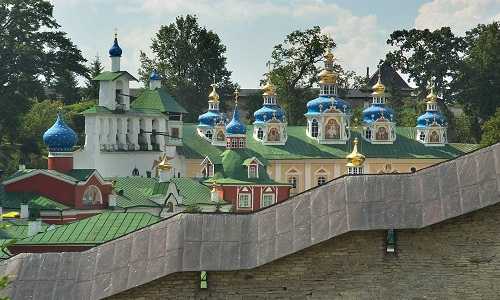 Located in the north west of Russia, just 30km from Estonia, the ancient and historical city of Pskov, with its fortified riverside Kremlin and Trinity Cathedral, is a firm favorite amongst tourists. Pskov dates back as far as 903, making it as old as the country itself.
Within the Kremlin's crumbling walls is the gorgeous Trinity Cathedral, which is definitely a highlight of any visit to Pskov.
The monastery was founded in 1473 when the first hermits settled in local caves. If monastic law permits, enter the spooky burial caves where over 10,000 monks bodies lie in coffins, piled on top of each other in the tunnel walls.
TRANS SIBERIAN RAILWAY
You need strong nerves to go on a train journey around Eurasia. Not everyone can spend almost a week in an enclosed space on wheels.
However, those brave souls who do make the journey are rewarded by seeing 80 cities, the Volga River, Ural Mountains, Baraba steppe with its ominous clouds, Yenisei River, Barguzinsky Mountains, the woods of Siberia, Khekhtsir Range and Lake Baikal. Your journey will leave you with vivid memories, while the constant motion of the train will stay with you for days after.
IRKUTSK AND LAKE BAIKAL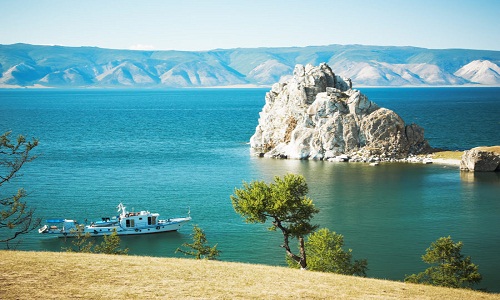 Locally known as the Paris of Siberia, Irkutsk is a fairly compact city with an impressive collection of historic churches, museums, theatres and beautiful wooden houses adorned with intricate hand-carved decorations. Moreover, it is the closest major city to the fabulous Lake Baikal
Irkutsk's main attractions comprise the City History Museum, the Geology Museum with its memorable display of gems and minerals collected from Siberia and the Russian Far East, as well as the Old Town, where lively pavement cafes, eye-catching 19th century architecture and joyful street artists make for a pleasant and relaxed atmosphere in which to hang out, dine and watch the world go by.
SAZDAL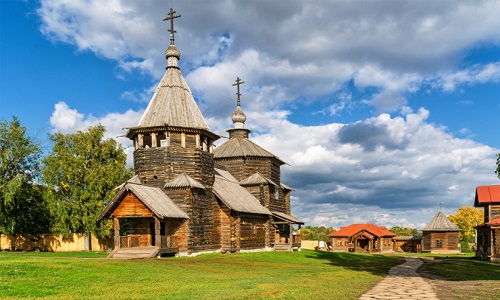 Sazdal is a small, picturesque town in the Vladimir region, which is officially protected against modern developments and loaded to the hilt with old buildings such as the Kremlin and Cathedral. Dating back to 1024, ancient Suzdal forms part of the Golden Ring, with stunning medieval architecture and an astounding number of churches and monasteries, making it a major religious centre in Russia. Suzdal, with its pretty meadows and livestock that graze freely along the grassy lanes, retains the feel of a small pastoral village despite the host of impressive buildings and a population of over 12,000 people.
VLADIMIR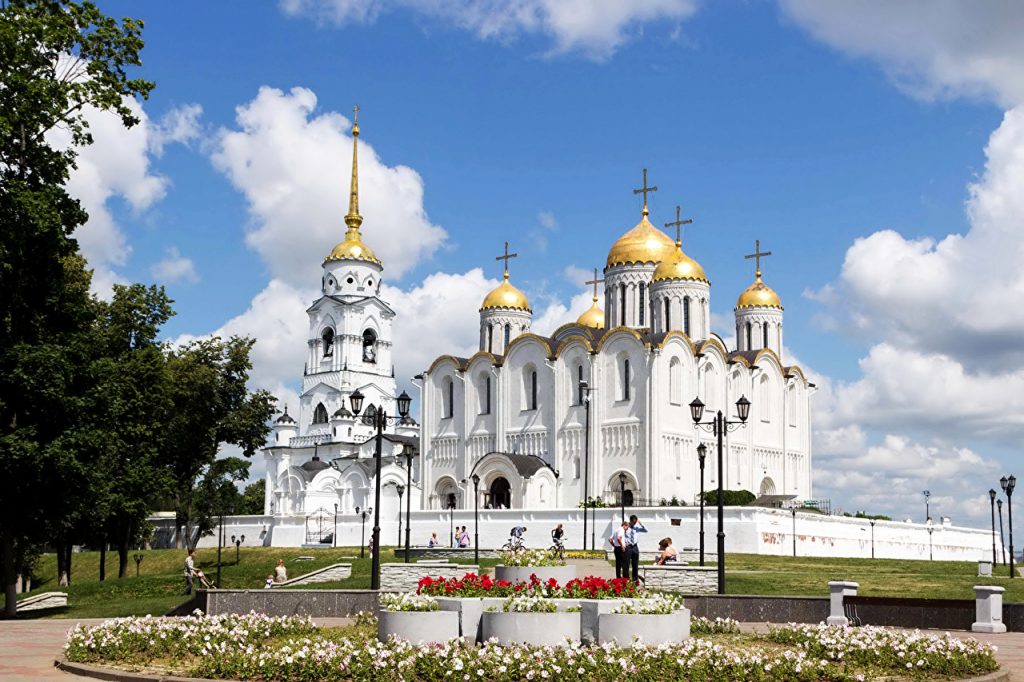 Only 15 years ago, this easternmost point of the famous Trans-Siberian Highway was a closed city, but these days, Vladivostok is blossoming with modern architecture, lovely cuisine and endless entertaining opportunities.
During summer, the Sportivnaya Harbor is the liveliest place in town, greeting visitors with an amusement park and dozens of street vendors selling drinks, food and all kinds of colorful souvenirs. Other places of interest in Vladivostok include Ploschad Bortsov Revolutsy – the city's main square, the state-of-the-art Russky Island Bridge that connects the city with the small island, the Arsenyev Regional History Museum and the Primorsky State Art Gallery.
KIZHI ISLAND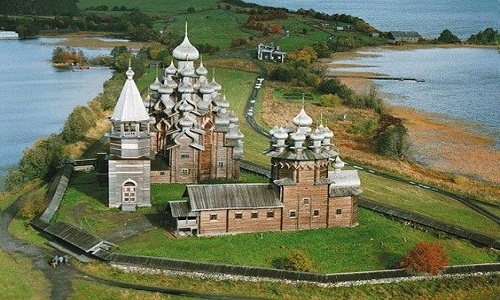 Not as famous as Moscow and St Petersburg, but an equally noteworthy Russian destination is the Kizhi Island in the heart of Lake Onega. Known especially for its fabulous open-air museum, this one-of-a-kind complex of great historical, cultural and natural interest hosts an amazing collection of wooden structures, some of them part of the UNESCO World Heritage list as far as the 14th century.
In addition to some of the country's finest examples of wooden architecture, visitors will have the chance to explore a series of ancient rural settlements characteristic to the Karelia region and scattered among this beautiful, almost pristine nature paradise.
VLADIVOSTOK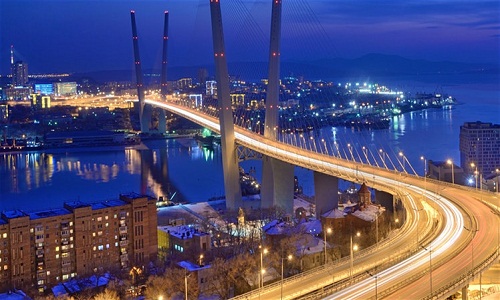 Coincidence or not, one of Russia's most attractive cities is a picturesque port on the Pacific Ocean that's closer to China, Japan and the Korean territory than it is to the national Lake Baikal in Siberia. So, a fabulous 4,000 miles from Moscow lies Vladivostok, a town that impresses with its scenic location, uninterrupted sea views and hilly streets that remind travelers of storied San Francisco.
Only 15 years ago, this easternmost point of the famous Trans-Siberian Highway was a closed city, but these days, Vladivostok is blossoming with modern architecture, lovely cuisine and endless entertaining opportunities.
VALLEYS OF GEYSERS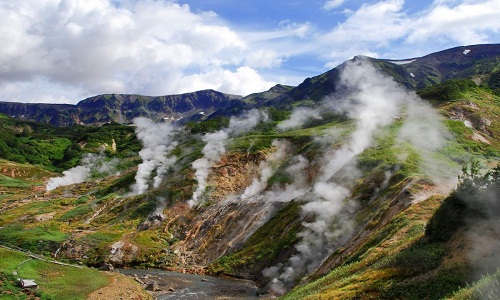 Situated on the Kamchatka Peninsula in the Russian Far East, the Valley of Geysers is the second largest geyser field in the world.
The Valley of Geysers was discovered in 1941 by local scientist Tatyana Ustinova.
Since then it became a popular tourist attraction in Kamchatka and attracts a lot of interest from scientists and tourists
MOUNT ELBRUS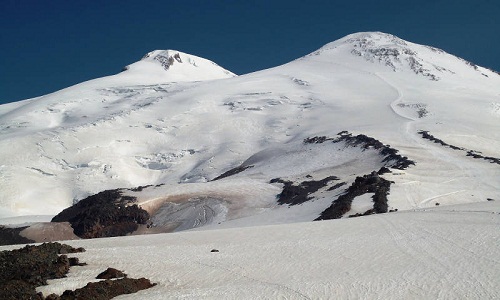 Mount Elbrus is located in the Caucasus Mountain Range in Southern Russia. At 5,642 meters (18,510 ft), Elbrus is included as one of the Seven Summits, the highest summits on each of the planet's seven continents, attracting both experienced and novice mountain climbers. While the mountain was formed from a volcano, it is considered dormant, with no recorded eruptions. A cable car system can take visitors as high as 3,800 meters (12,500 ft), facilitating ascents to the summit.